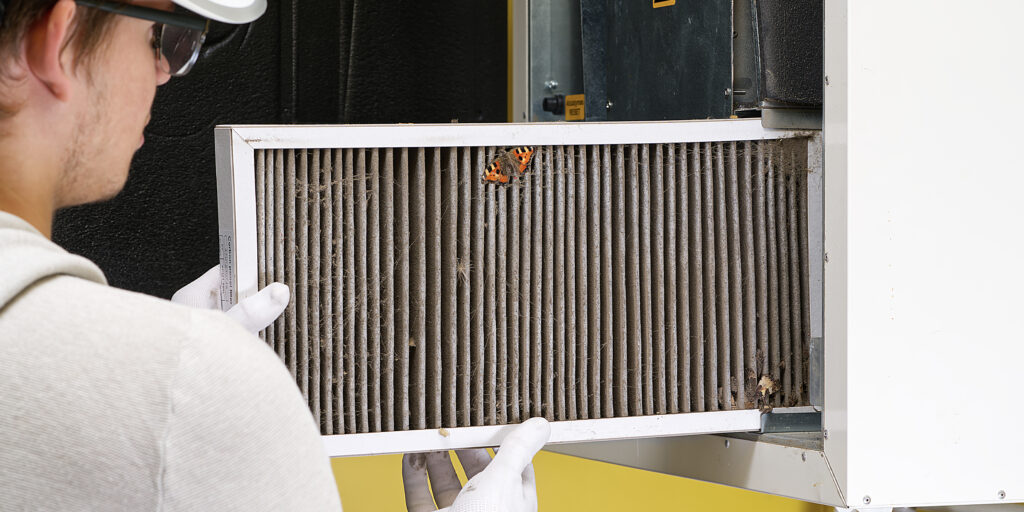 The Importance of Furnace Filters
Furnace filters are an often-overlooked but essential part of your home's heating system. They help keep your furnace running efficiently and maintain good indoor air quality. In this article, we will discuss why furnace filters are important and how to replace them. The primary function of furnace filters is to trap dust, dirt, and other particles from the air before they can enter your furnace. When these particles enter your furnace, they can cause damage over time, which reduces the efficiency of your furnace and increases the likelihood of breakdowns. In addition, dirty filters can negatively impact indoor air quality, leading to respiratory issues and allergies.
It's recommended to change your furnace filter every 1-3 months, depending on usage. If you have pets, live in a dusty area, or have allergies, you may need to change the filter more frequently. You can check your filter by looking at it and changing it if it appears dirty or clogged.
Replacing Your Filters
Replacing your furnace filter is a simple process. First, locate the filter compartment in your furnace. This is usually located at the front of the furnace or in the return air duct. Next, remove the old filter and compare it to the new one to ensure you have the correct size. Finally, insert the new filter into the compartment and make sure it is properly in place.
It's important to note that not all furnace filters are the same. Several different types of filters are available, each with unique properties. Some filters are designed to trap larger particles, while others are designed to trap smaller particles. Some filters are also treated with antimicrobial agents to reduce the growth of mold and bacteria.
By understanding the importance of furnace filters and how to replace them, you can ensure that your furnace is running efficiently and maintaining good indoor air quality. Regular maintenance is essential to prolonging the life of your furnace and avoiding costly repairs in the future.
If you need furnace installation, air conditioner installation, boiler installation, furnace service, attic insulation, furnace maintenance, heating, cooling, or furnace repair in Markham, Alliance Energy Source is here to help. Our experienced technicians have the skills and knowledge to keep your HVAC systems running at peak performance throughout the year. Contact us today for more information!
Book Online: alliancehvac.ca
Call: 905-470-7555
Email: info@alliancehvac.ca