For 24 hour emergency service, call us 24/7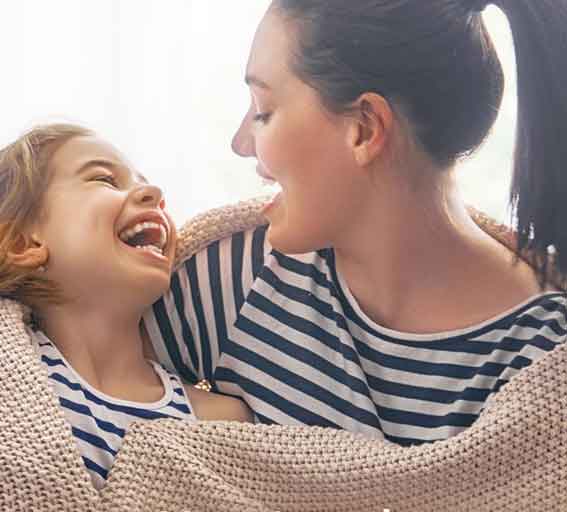 Water Heater Rental
Alliance energy source
is the first choice for your water heater rentals. Whenever you lease a water heater through Alliance Energy Source, you are now part of service free water heater rental program. With our 24 hours maintenance and service, you will be getting worry-free hot water. The parts and labor are under
10 years warranty
with no excuse. Nothing can protect your running Hot water but a reliable product with one of the best service providers to protect your rental product.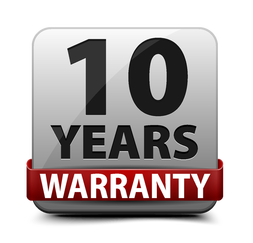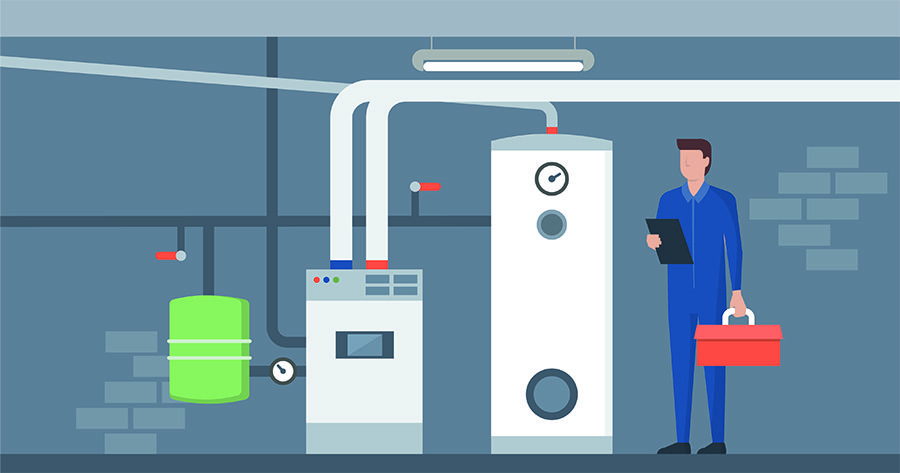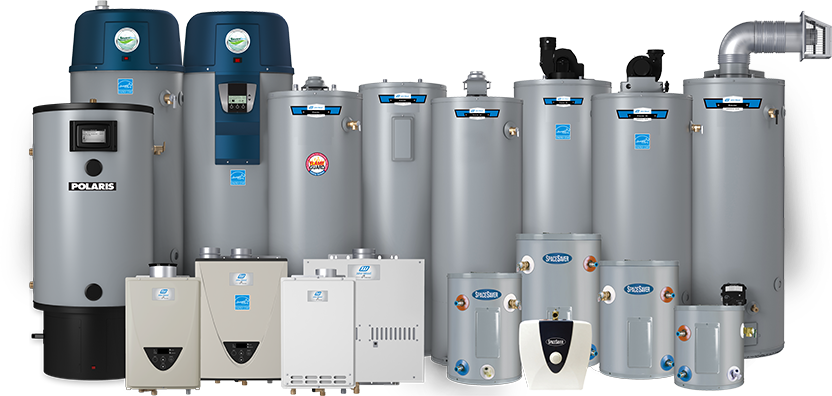 How does It work?
You will rent a water heater for your property and needs, all equipment will stay with house even if you move, all will be transferred to new owner as his wish. You will be charged monthly with different payment options methods. If Any water heater service needed, you just simply calling Alliance to provide a free 10 years warranty on your water tank rental. We are pleased to announce and claim to have one of the best rental programs in Ontario with thousands of clients.
Water Heaters Sizing Guide
Tank water heaters typically hold 40, 50, or 55 gallons or more. The size you buy depends on the number of people living in your home and your peak water usage. A family of four, for instance, might take several showers, run the dishwasher, and wash a load or two of laundry in an average day, totaling 100 gallons of hot water or more. But that doesn't mean that the household needs a 100-gallon storage tank. For storage tank water heaters, it's important to consider the first-hour rating, which is the number of gallons a water heater can deliver in an hour starting with a full tank. You'll find the FHR on the Energy Guide label. To calculate what FHR will work for your home, use the calculator on the Energy Saver website.
| Family Size | Output Requirment in peak Demand |
| --- | --- |
| Two People | 45 to 55 Gallons |
| Three People | 55 to 65 Gallons |
| Four People | 65 to 75 Gallons |
| Five People | 75 to 85 Gallons |
| Six People | 85 to100Gallons |
| Seven People | 95 to 120 Gallons |
Water Heater Rental Solutions from Alliance
Since 1999 we have started to sell, service and installation of heating and cooling products, and since then we have gained great experience for doing it right and safe. We are a Lennox authorized dealer with lots of on-site and factory training for our qualified techs. Providing such a friendly service been our goal for 100% customer satisfaction. A Trust has been built the highest comfort over the years for customers.
Alliance  Water Heater Rental Advantages
      Value
Low Rental Rates
Repair at No Extra Cost
      Expertise and Quality Service
Safe and Reliable tank from Reputable Manufacturer
Same Day Service
      Support 
24/7/365 Support Service
we check the water heater by Remote 
No Repair Cost
No Part Cost
Water Heaters Rental Prices
| Tank Model | Size | Monthly Rates |
| --- | --- | --- |
| Conventional Venting NG Tanks | 40 Gallons | 28 |
| Conventional Venting NG Tanks | 50 gallons | 30 |
| Conventional Venting NG Tanks | 60 Gallons | 34 |
| Power Vent Energy Star Vent | 40 Gallons | 32 |
| Power Vent Energy Star Vent | 50 gallons | 36 |
| Power Vent Energy Star Vent | 60 Gallons | 38 |
| Navien Tankless NPE-A | 180A | 52 |
| Navien Tankless NPE-A | 210A | $54 |
| Navien Tankless NPE-A | 240A | 58 |
1
What products and services qualify for financing with Alliance ?
Through our dealer partners, we provide rental and finance options to homeowners on products ranging from $1,000 to $50,000.
2
How does home improvement financing work?
We purchase the products and services you select from the supplier you select. You then make your monthly payment to us for an agreed upon term.
3
Who owns the rental equipment?
Vista owns the rental equipment until you decide to purchase it.
4
Where do I get my warranty and service?
Warranty and service are provided by your installing dealer. All rental equipment comes with a complete 10-year parts and labor warranty.
5
What are my payment options?
In order to keep our rates competitive, Vista uses PAP (pre-authorized payment) to debit your bank account for your monthly payment or you can pay via your monthly Enbridge gas bill.* You can change your current payment option by completing the ACCOUNT INFORMATION UPDATE on-line form. If you are an alarm monitoring customer, you can also choose to pay by credit card.
6
When is the first payment due?
Payments are due on the 1st or the 15th of the month, depending on what you choose. If paying via the gas bill, your payment will be due on the first billing cycle after the work is completed.
7
Can I purchase the equipment at any time?
Yes. The Vista contract can be paid off at any time by purchasing the equipment. Simply call our toll-free number 1- 877-31VISTA(84782) and speak with a customer service representative, or complete the ABOUT MY CONTRACT on-line form to find out more about your buyout options.
8
What if I sell my house during the contract period?
Most Vista contracts can be transferred upon sale of your home providing the buyer agrees. To transfer your contract, see the ARE YOU MOVING section or contact a customer service representative. Make sure you disclose any rental or financed equipment in your listing. Vista will assist you in assigning the contract to the new homeowner or process a buy-out of the equipment. If you are moving, please complete the ARE YOU MOVING on-line form.
9
Can I cancel my rental agreement?
Rental contracts are for whatever term is shown on the contract. However, you can purchase the equipment at any time or transfer the responsibilities to a subsequent homeowner. In some cases, and with Vista's written permission, the equipment can also be moved to another location.
10
What happens at the end of the rental agreement?
For rental or lease agreements, you will have an option to purchase the equipment at the end of the contract for a nominal pre-determined price, which will be disclosed to you when you sign your contract.
Why Alliance Energy Source?
Resones To choose Alliance
100% Customer Satisfaction Guaranteed
knowledgeable, insured & licensed Technicians
+20 Years Experience
Best Price Guaranteed
Best Furnace Promotions
Best HVAC Financing
Best Air Conditioner Promotions
Fully Organized with best experts
Reliable and Honest team
Lennox Premier Dealer
and so much more...
Right Company For All Your HVAC Needs
Alliance Energy Source has started the operation in early 1999 & over the years it has grown up into one of the most well known & established companies with 6 locations to providing homeowners with quality products & solutions for heating and Air conditioning services in the GTA. We are your single source for all of your Heating , Cooling , Boiler , Heatpump , Furnace, Air Conditioner, Hot Water Tank, Tankless Water Heater, Thermostat, HRV, Attic Insolation needs.