Attic Insulation 
Attic insulation with the right product and a knowledgeable expert can Save your home 25% of your heat and cool lost through poor or none attic insulation. Attic insulation it's the only way to prevent losing the energy right top of your head.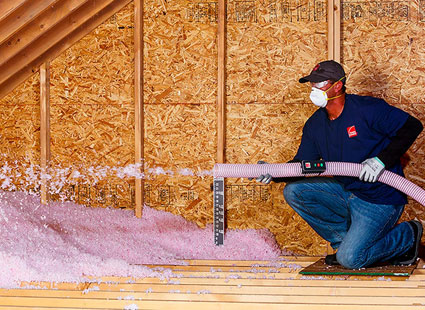 New Construction
Your new home needs nothing but best attic Insulation products and experts
Contractors
You are a contractor, offer your customer to save their energy with our best attic insulation
solutions
Retro Fit
if you have an older home. Let us help you to save a lot of money and energy with attic insulation.
20+ years of Experience
With over 20 years of experience, our knowledgeable experts has unlimited of experience on job-site
We Guarantee our Work
100% customer satisfactions
Fixed Pricing
No surprise, one flat rate to finish the job, no extras
Alliance  Is A Single Source For All Your HVAC Needs
Alliance HVAC installs brand new high-efficiency air condition or service and repair existing air conditioning to keep you and your family cool. When you need air conditioning service-FAST, you can trust an Alliance Energy Source technician to arrive on time and provide you with professional, friendly, and quality service. With more than 20 years of experience, we guarantee you will be 100% satisfied with our air conditioning service. whether you are interested in a new cooling system, require AC service, or simply want to sign up for routine maintenance, whenever you need our support, we are ready to serve you. Alliance HVAC offers Services to over 20 Communities and territories throughout GTA.
Why Alliance Energy Source?
Resones To choose Alliance
100% Customer Satisfaction Guaranteed
knowledgeable, insured & licensed Technicians
+20 Years Experience
Best Price Guaranteed
Best Furnace Promotions
Best HVAC Financing
Best Air Conditioner Promotions
Fully Organized with best experts
Reliable and Honest team
Lennox Premier Dealer
and so much more...
Right Company For All Your HVAC Needs
Alliance Energy Source has started the operation in early 1999 & over the years it has grown up into one of the most well known & established companies with 6 locations to providing homeowners with quality products & solutions for heating and Air conditioning services in the GTA. We are your single source for all of your Heating , Cooling , Boiler , Heat Pump , Furnace, Air Conditioner, Hot Water Tank, Tankless Water Heater, Thermostat, HRV, Attic Insulation needs.