Summer is reaching, people will start using their cooling system more than ever, a functioning cooling system is essential to keep us and our families comfortable at all times of the day and night.
However, if your air-conditioning unit isn't working properly, it can lead to more than mere discomfort. Ignoring regular maintenance can turn into costly repairs and replacement. Air-conditioning is the same as all machines where it will experience wear and tear, to avoid that scenario by keeping your air conditioner in top shape.
Regular maintenance is the way to maximize the lifetime of your appliances. It is also the best way to get optimal and efficient performance from your system. The more efficiently your air conditioner operates, the more money you will save on electric bills, avoid costly repairs, and the more comfortable your indoor environment will be.
Call our skilled technicians at Alliance Energy Source to provide a thorough inspection and tune-up of your cooling systems in Toronto. To schedule air conditioner maintenance, reach us at 416-259-6767!
BENEFITS OF REGULAR MAINTENANCE
Most of us don't want to buy a new air-conditioning unit every year, probably we don't have that kind of money even. But you can take regular maintenance to extend the life of your current system. Consider these additional benefits:
Maintenance reduces stress
Clogged ducts and filters make your system work harder & consume high energy. This adds stress to your utility bill and to the motor of the system, causing them to break down faster. Maintenance makes components run smoothly.
Maintenance improves health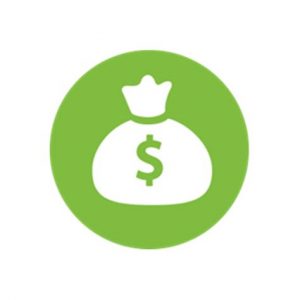 A dirty filter can hold so much dirt & debris and eventually stops filtering air. Any air that does get through is contaminated with all the debris that it must go through. This plays havoc with allergies and irritates those with breathing problems. Maintenance improves your indoor air quality.
Maintenance enhances comfort
By keeping your air conditioner in tune, performance and efficiency increases, you will be able to control better the temperature within your home, making it comfortable all day & night long. Maintenance increases system efficiency.
Maintenance extends the system's lifetime
Yes, air-conditioning tune-up costs money. But you know what costs a lot more? Buying a new air conditioner, buying costly components. As a homeowner, your goal should be to get as many years as possible out of your air conditioner before you go for the new one. Maintenance reduces less wear and tear.


WHAT SHOULD YOUR TUNE-UP INCLUDE?
When air conditioners fall into disrepair, dirt and debris can collect around the unit. Over time, this has a negative impact on the indoor air quality. A professional tune-up should include tasks like checking refrigerant levels, evaluating performance, examining mechanical components—capacitors, motors, etc. and lubricating moving parts. Here's some essential things your tune-up should include:
Clean or change the system's filter.
Clogged, dirty filters can result in accelerated wear-and-tear on the cooling device. In case the filter is dirty, it should be cleaned or replaced. A clean filter will ensure efficient flow of air and also increase air conditioning efficiency.
Inspect refrigerant levels and check leaks
If the refrigerant is leaking, it will not be able to work and can do damage to anything it leaks on.
Examining the coils
The air conditioner's evaporator coil and condenser coil collect dirt over their months and years of service. This dirt reduces airflow and insulates the coil, reducing its ability to absorb heat. To avoid this problem, check your evaporator coil every year and clean it as necessary.
Closely inspect all system components
Often system components get damage over time that isn't readily noticeable. Continuing to run the air conditioner will ultimately result in the unit failing, and it will eventually need to be replaced.
Check the air-conditioning drain line
Over time, your air conditioner drain line can develop a leak. This line is an essential part of your system: the condensate drains help remove condensation from the system and bring it outside of your home.
Check loose and broken seals
If seals are loose, they need to be replaced. Otherwise, cold air will be leaking into the walls and not doing much good inside.
Tightening electrical connections
Loose connections are very dangerous and may cause malfunctions which shorten the equipment's lifespan.
Check and calibrate the Thermostat
Thermostats are touchy and can register incorrect temperatures. If it is calibrated correctly to ensure comfort in the season.
Schedule your air-conditioning maintenance in Toronto and the surrounding territories.
Keep your air conditioner operating, tune-up is the easiest way to ensure your system is ready to keep your family comfortable during the hot summer months. Alliance Energy Source has been providing top-quality air conditioning repair and maintenance services in Toronto and the surrounding territories. Schedule your air conditioner tune-up by contacting us online or call a member of our team at 416-259-6767!