Reasons to Make the Switch to a Heat Pump for Your Home
As professional HVAC Contractor, we've had the opportunity to witness the numerous benefits of heat pumps. If you're contemplating upgrading your home's heating and cooling system, it's worth considering the switch to a heat pump. In this blog post, We'll share the top reasons why a heat pump can be a game-changer for your comfort, energy efficiency, and overall home environment.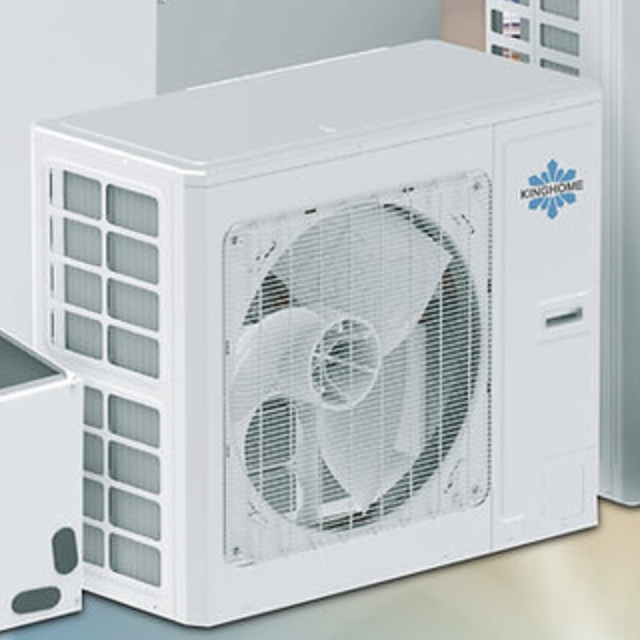 Energy Efficiency
Heat pumps are known for their exceptional energy efficiency. Unlike traditional heating and cooling systems that rely on burning fuel, heat pumps transfer heat from one location to another, making them a greener and more sustainable choice. By harnessing the heat from the outdoor air or ground, heat pumps provide efficient heating in winter and cooling in summer, all while using significantly less energy. This translates to lower utility bills and a reduced carbon footprint.
Comfort
Heat pumps are designed to provide both heating and cooling capabilities, a versatile solution for year-round comfort. They efficiently regulate indoor temperatures, ensuring consistent warmth during chilly winters and cool relief during hot summers. With a heat pump, you'll enjoy a comfortable indoor environment regardless of the season.
Cost Savings
The energy efficiency of heat pumps directly translates to cost savings. By utilizing less energy to heat and cool your home, heat pumps can significantly lower your monthly energy bills. While the initial investment may be higher compared to traditional systems, the long-term savings in energy costs make heat pumps a financially sound decision.
Environmental Friendliness
If reducing your environmental impact is a priority, switching to a heat pump is a step in the right direction. Heat pumps operate without burning fossil fuels, resulting in fewer greenhouse gas emissions. By choosing a heat pump, you can contribute to a cleaner and more sustainable future for our planet.
Durability and Longevity
Heat pumps are built to last. With proper maintenance and regular service from a professional HVAC technician, a well-installed heat pump can have a lifespan of 15 to 20 years or even longer. Investing in a heat pump means you'll enjoy reliable comfort for years to come, saving you money on premature replacements.
Air Quality
Enhanced Indoor Air Quality: Heat pumps offer more than just temperature control. They include advanced filtration systems that help improve indoor air quality. These filters capture and remove allergens, dust particles, and other airborne pollutants, creating a healthier and cleaner living environment for you and your family.
As an experienced HVAC company, we highly recommend considering a heat pump as your next heating and cooling solution. Contact us to discuss the suitability of a heat pump for your home and enjoy the advantages it brings to your comfort, finances, and the environment.
Your Comfort Is Our Mission!
Book Online: www.alliancehvac.ca
Call: 416-259-6767
Email: Alliance.markham@gmail.com